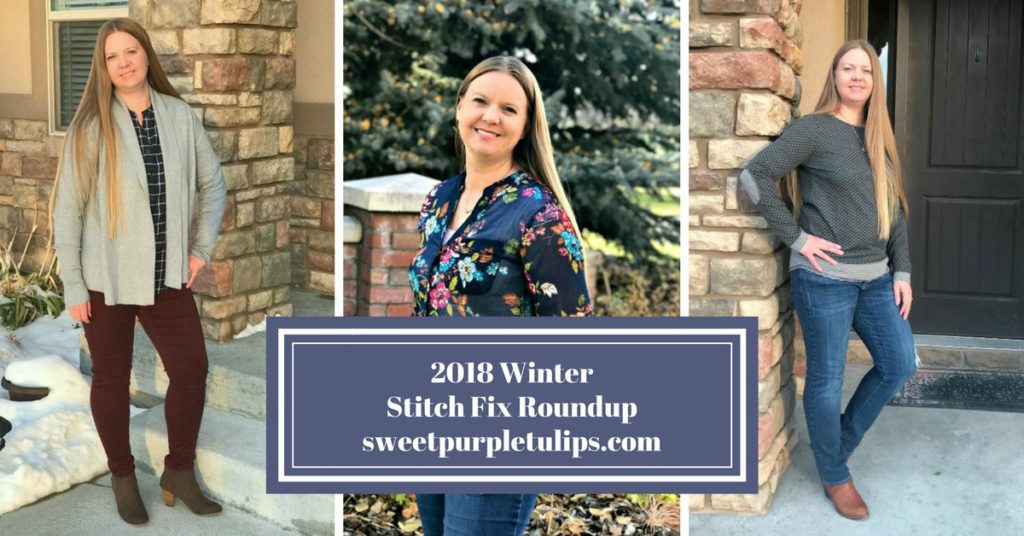 This post may contain affiliate links. Please read our disclosure policy for details.
As winter winds down, I thought it would be great to do a round-up of my favorite winter items from Stitch Fix.  New to Stitch Fix? It is a personal styling service.  You create a profile with your measurements and then your stylist picks out 5 items to send you.  You can have a box sent automatically every 1-3 months or you can manually choose when you want to receive one.  Keep what you want and return what you don't with free shipping both ways. To learn more about how it works, check out my post Finding Style with Stitch Fix.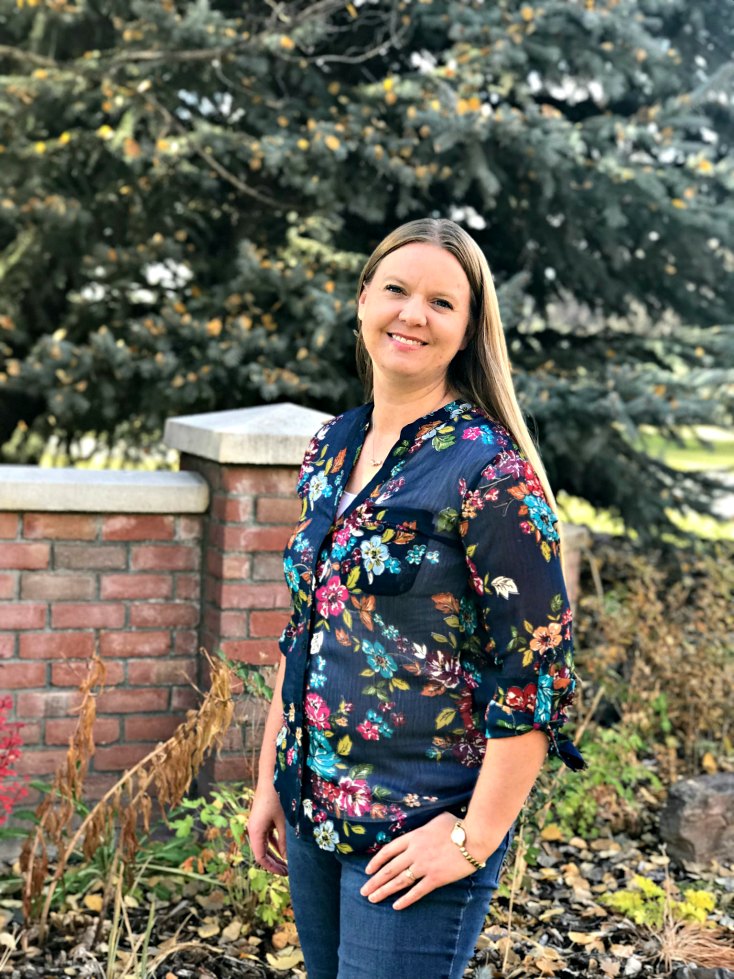 To start, we are going back to my November fix.  I absolutely love the colors and the print of this top from November.  It is lightweight so you really could wear it all year round.  Still one of my favorite items from Stitch Fix.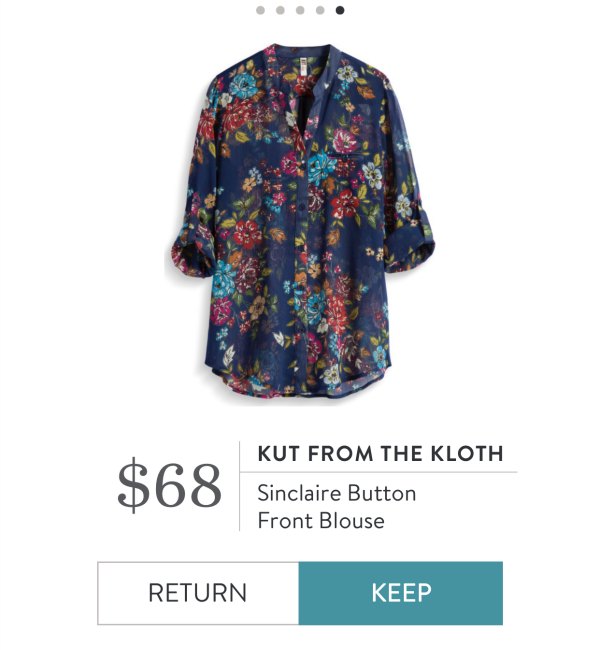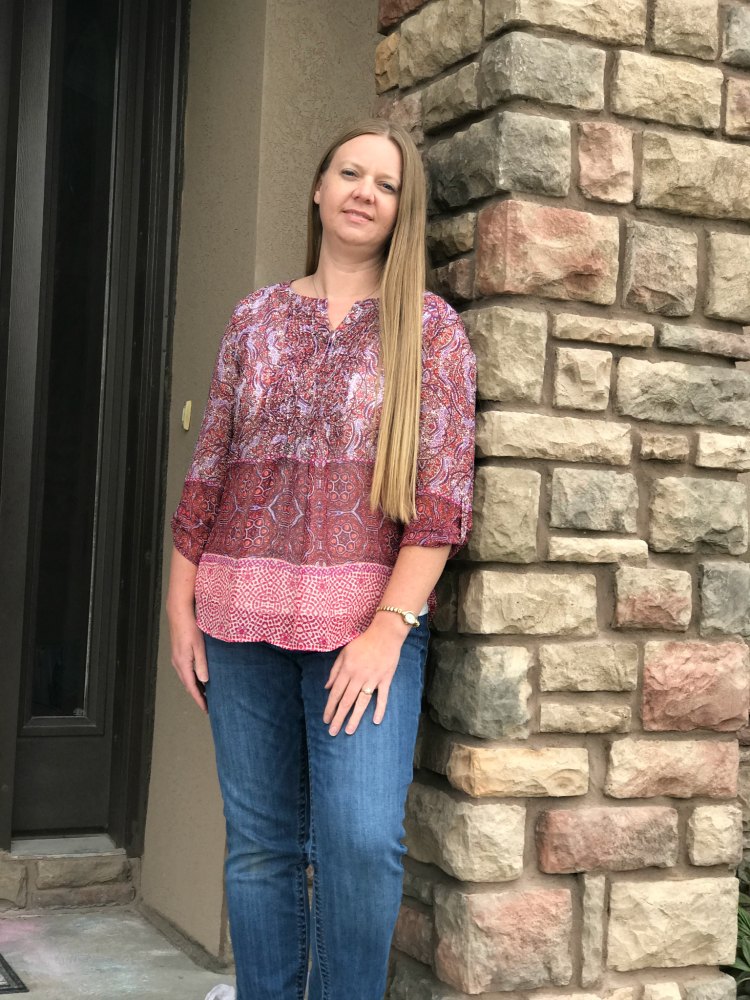 This top is also one of my favorite shirts.  It came from my October Fix and it is also kind of lightweight.  But, it works for winter and I love it with the pants from my December Fix.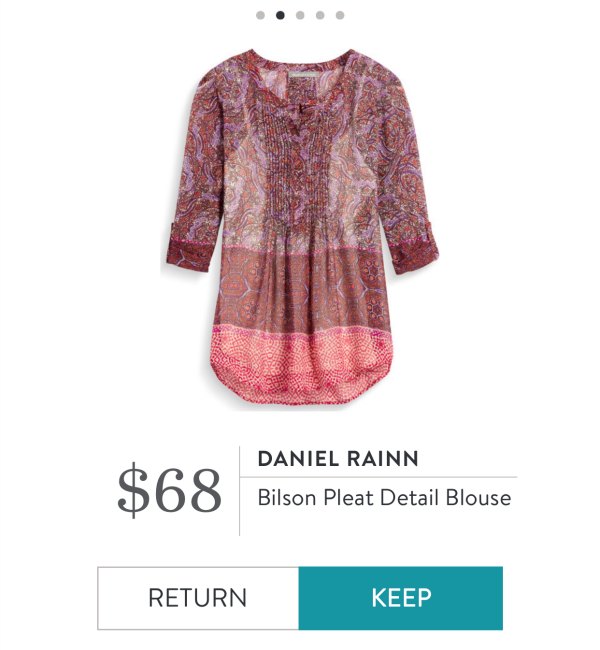 I love these burgundy Liverpool jeans and wear them often.  They are a great change from my regular blue jeans and are so comfortable.  I love that they go with several of the tops that I have received from Stitch Fix.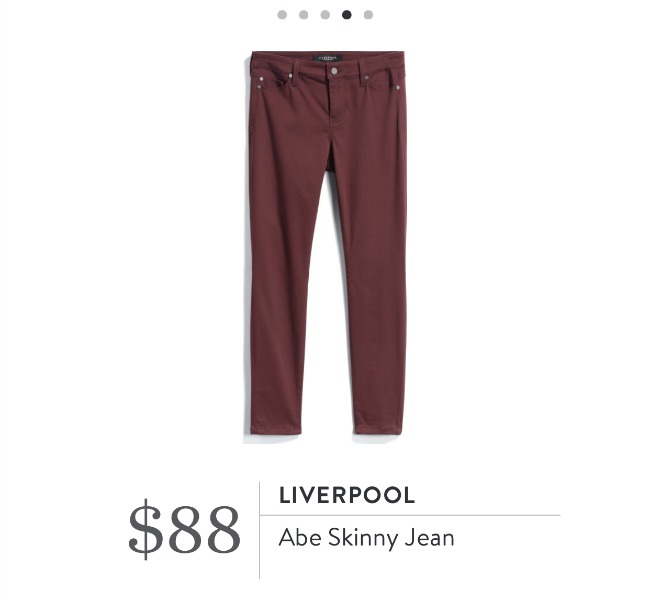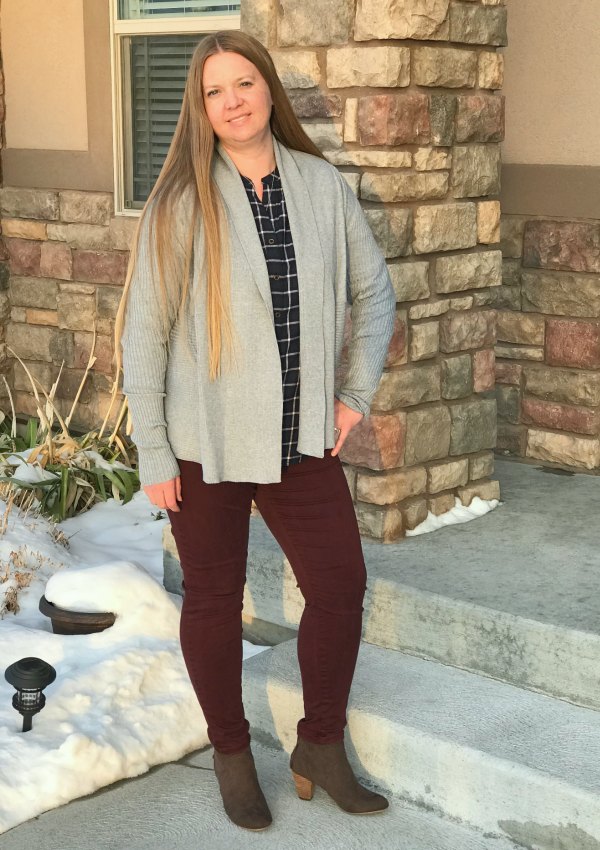 January was probably one of my favorite fixes from the past year.  The navy flannel shirt has become a regular in my wardrobe and I love to wear it with the burgundy jeans.  And of course the ribbed cardigan is one of my favorite items EVER. Soft and comfortable, I wear it with regular week day outfits and on Sunday with dresses.  LOVE IT!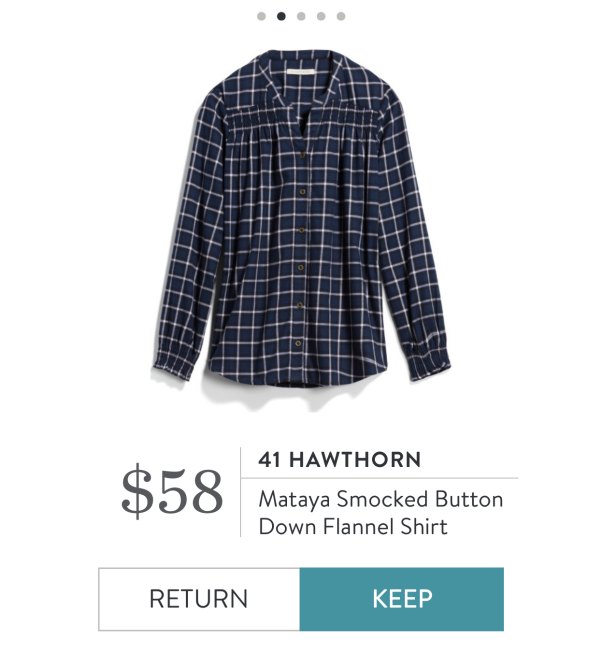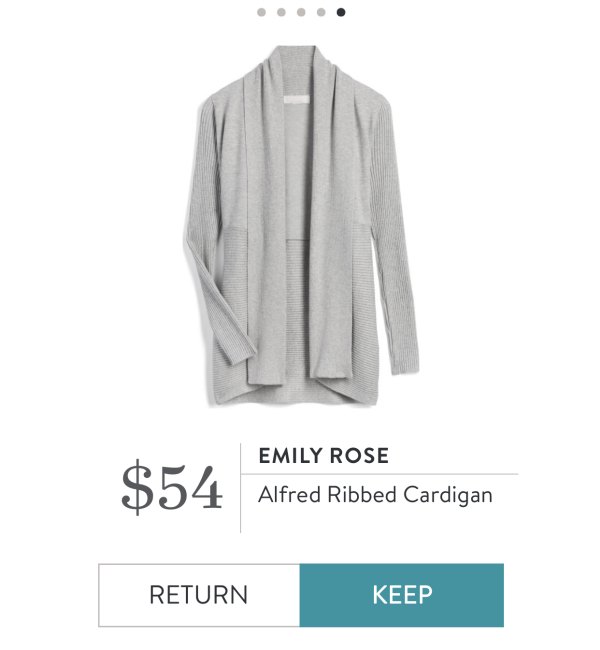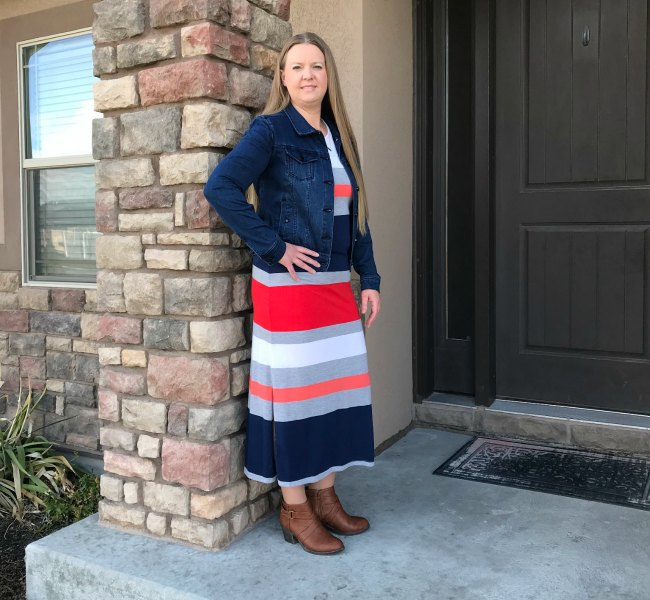 The jean jacket from my December Fix is another item that I love to wear with dresses.  It just helps dress up a maxi skirt and is perfect for wearing to church in the winter.  This jacket has a little stretch to it that makes it comfortable to wear.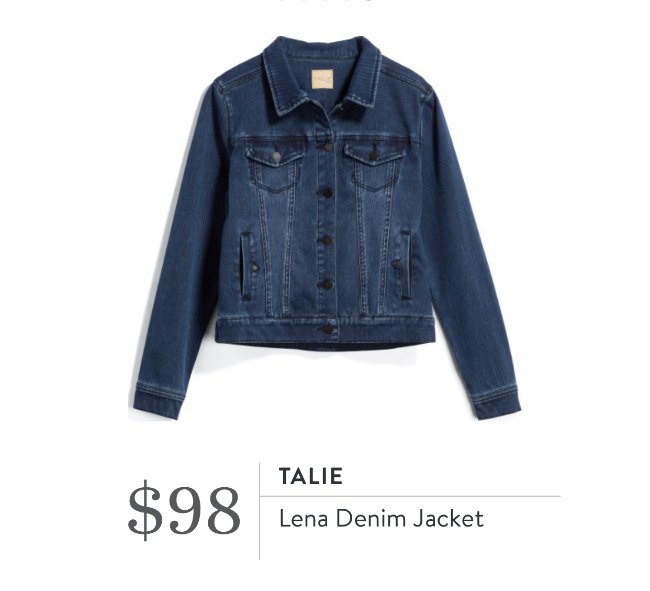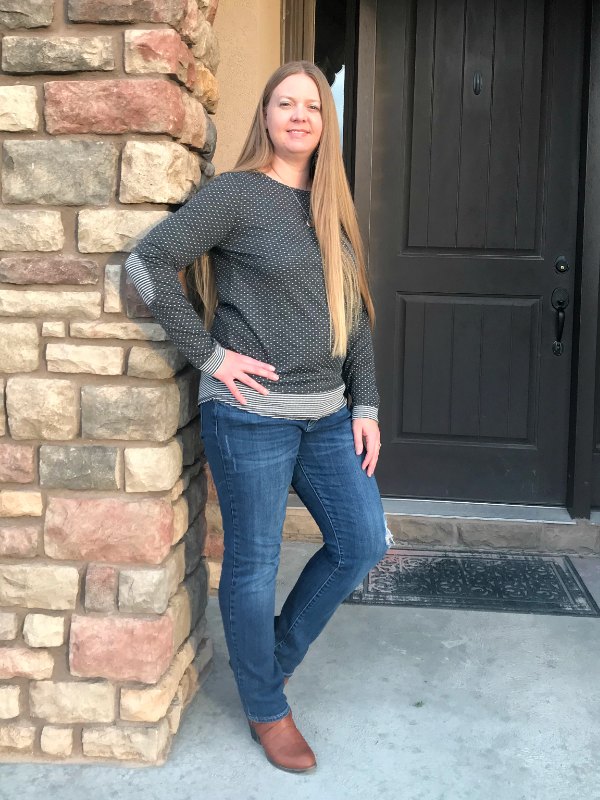 I shared this top last week in my February Fix.  It is such a cute top on and is another one that I just love.  Wow, I'm starting to sound like my youngest daughter in February's video 🙂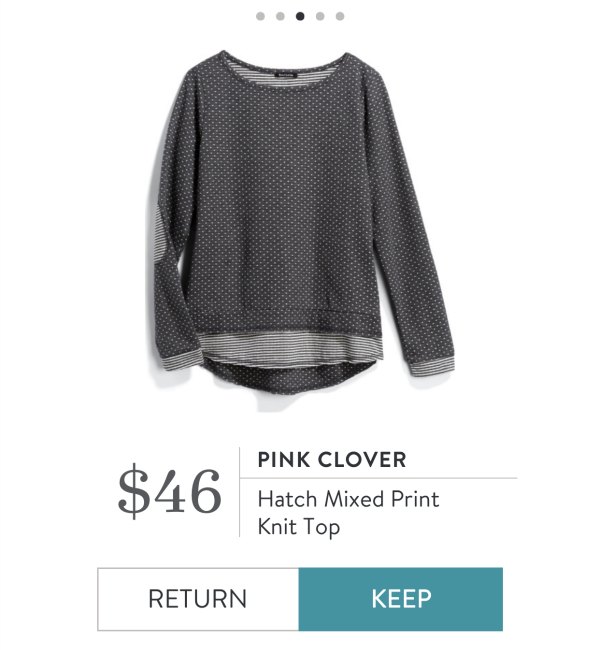 These jeans actually came from my August Fix, but I am adding them to the winter round up because I have been wearing them all winter.  As I mentioned before, I LOVE my jeans from Stitch Fix.  They fit well and are so comfortable on.  Seriously, it is worth trying Stitch Fix just to try a pair of jeans from them.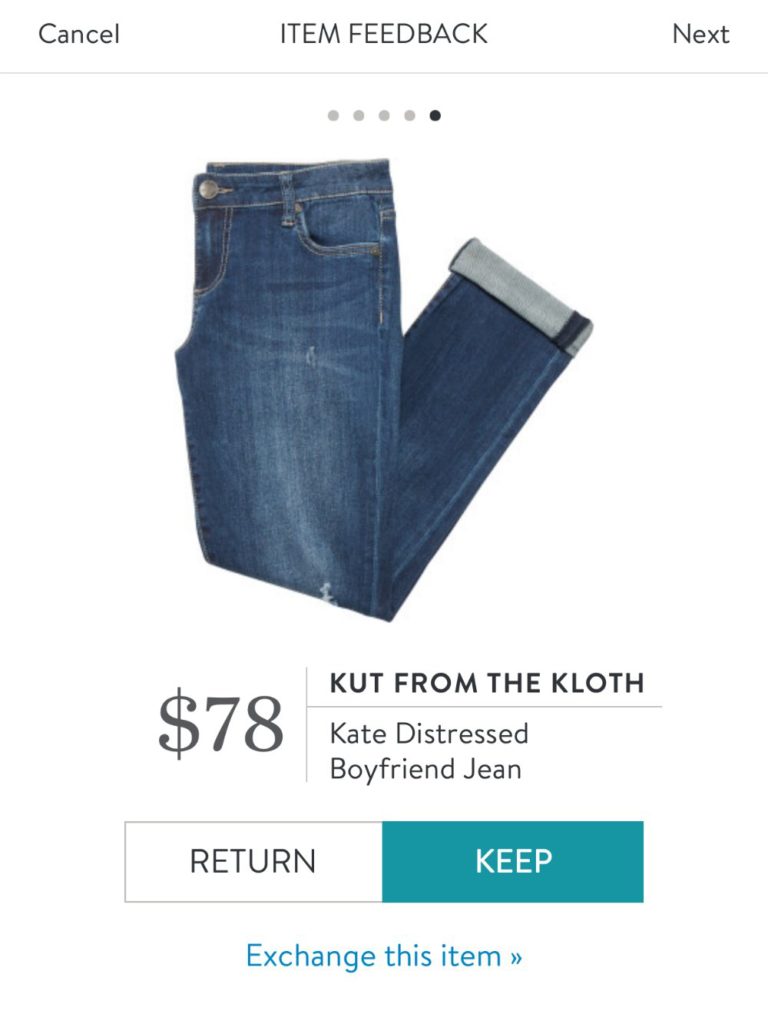 There you have it! Although they are my favorite items from winter, I will probably wear most of them throughout the year. To learn more about Stitch Fix, click on the link or check out my post Finding Style with Stitch Fix.  Need more ideas for your Pinterest style board?  Check out my Stitch Fix Review Board and Stitch Fix Style board!
You might also like: