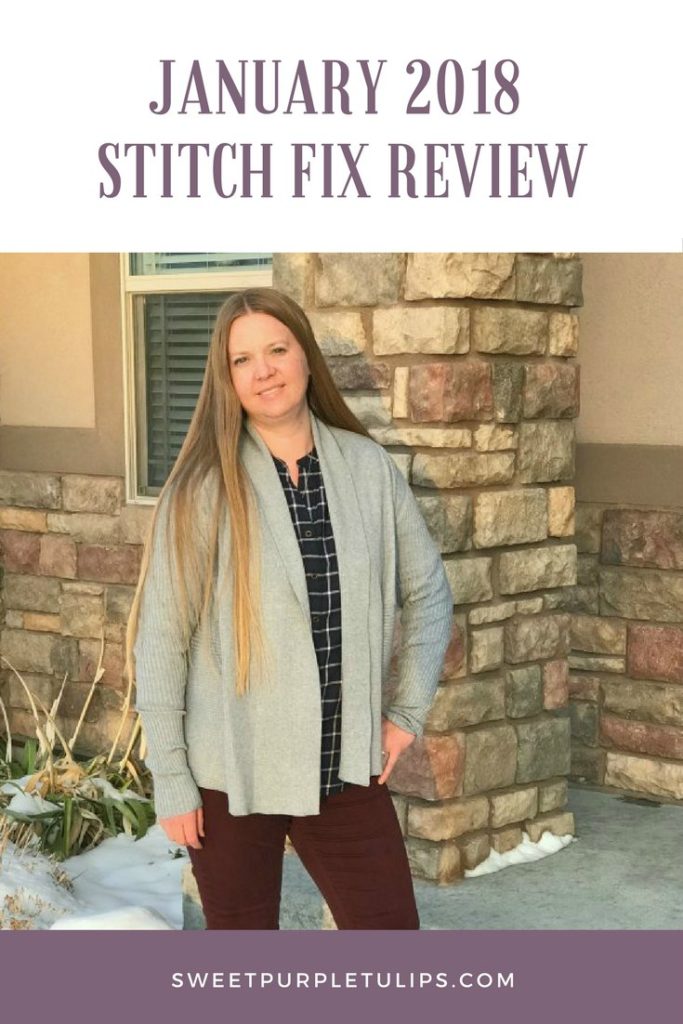 This post may contain affiliate links.  Please read our disclosure policy for details.
FROM NOW TO JANUARY 31, 2018, STITCH FIX WILL WAIVE THE FIRST STYLING FEE FOR NEW CUSTOMERS!  BUT, YOU MUST SIGN UP WITH THIS LINK TO GET THE OFFER.
Between our incredible Disney cruise the first week of December and getting ready for Christmas, I ended up taking a break from blogging during December.  I am so excited to finally get back to writing and I have so many great posts planned for January! Since it is the first of the month, I am kicking 2018 with my January Stitch Fix Review.  This box actually arrived the week before Christmas.  I thought about wrapping it and putting it under the tree, but it needed to be returned before Christmas Day. I usually peek at the app to see what I am getting, but I decided to be surprised when I opened this box for my Facebook video.  My kids were home for the week, so that made filming a video interesting. 🙂
Not familiar with Stitch Fix?  Check out my post-Finding Style with Stitch Fix to read about how it works.  My husband and I joined Stitch Fix in March 2017.  We love getting a box of new clothes and being able to try them on in the comfort of our home. With Stitch Fix, you can mix and match with items you already own and try new styles.  Keep what you want and send back anything you don't (with free shipping both ways). There is no minimum purchase, and you can choose how often you want to receive a fix (automatically ship every 1-3 months or manually choose a date).  I love getting clothes that fit great and look fabulous without a lot of effort.
What I kept
I loved what I received in this box.  My stylist picked great items for me, and I was really tempted to keep everything (you do get a 25% discount if you keep the whole box).  I do try to keep to a budget, but ultimately, I have to really love an item to keep it.  I loved the navy top as soon as I took it out of the box, and I was sold on it as soon as I tried it on.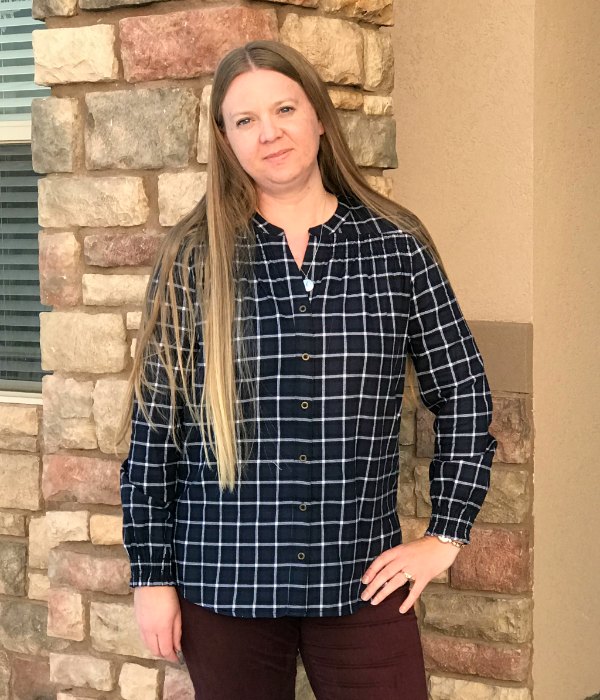 I love the color and pattern of this top, and I loved that it went well with the pants I got in my December Fix.  I also thought the neckline was flattering and I liked the cuff on the sleeves.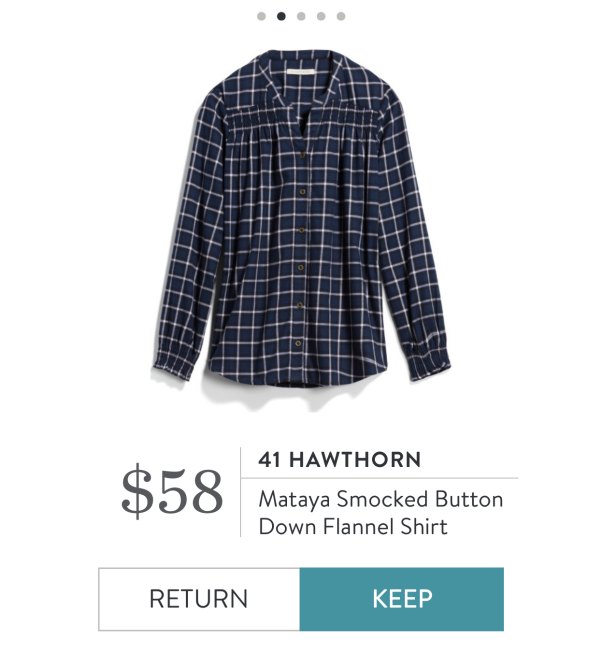 I have always been a t-shirt and jeans girl, so I actually didn't own any cardigans or sweaters.  Shocking, I know!  This cardigan is so soft and comfortable that I just had to make it part of my wardrobe.  I have worn it several times now and I absolutely love it.  I like that it dresses up a casual outfit and also looks great with a maxi dress.  So happy I decided to keep it!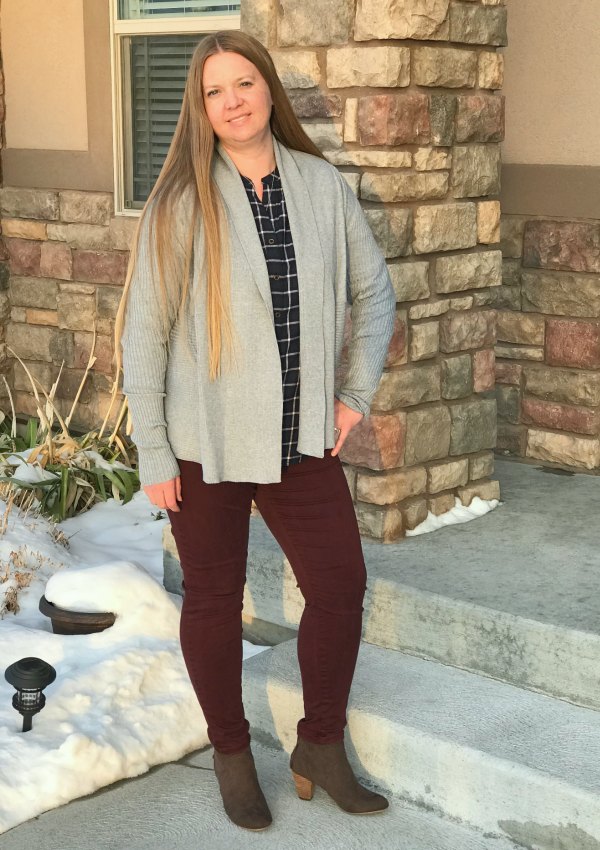 It is neutral enough to go with just about everything, and I loved how the collar looks like a scarf.  It is quickly becoming one of my favorite winter items.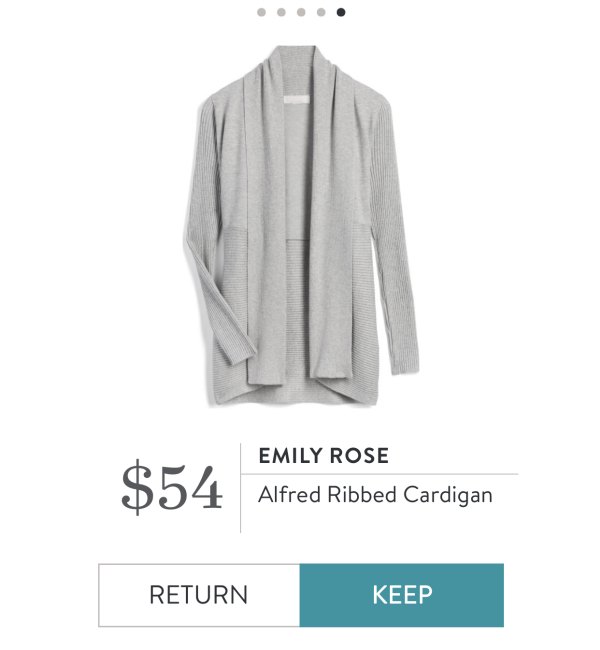 What I Returned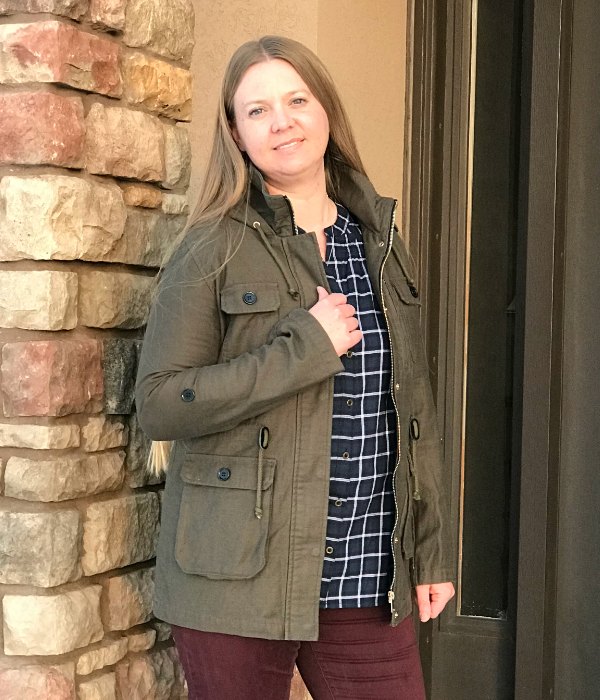 I really did like the jacket and almost kept it.  But, it was a little small and I was trying to keep my clothing budget within reason.  I liked the color, especially with the outfit above.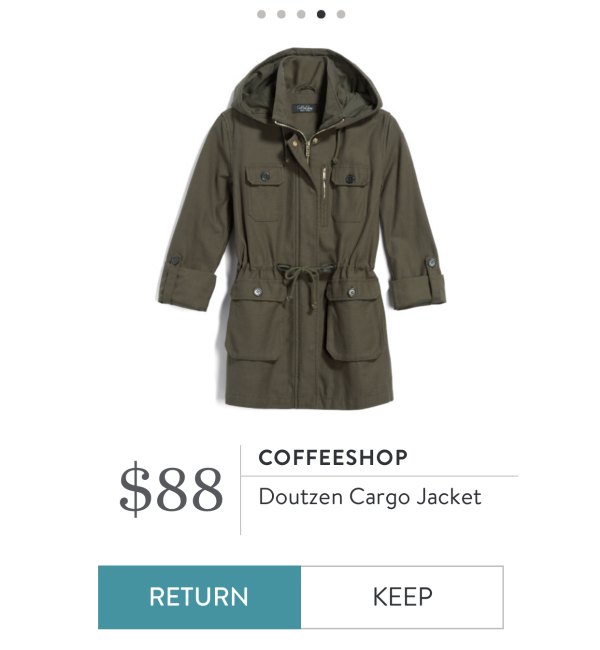 I love how my stylist's picked out this top because she saw the name of my blog and knew I loved purple. 🙂  I loved the color of this top and it looked good on me.  It was also very soft and comfortable. Ultimately, it came down to a personal style choice and I decided to return it.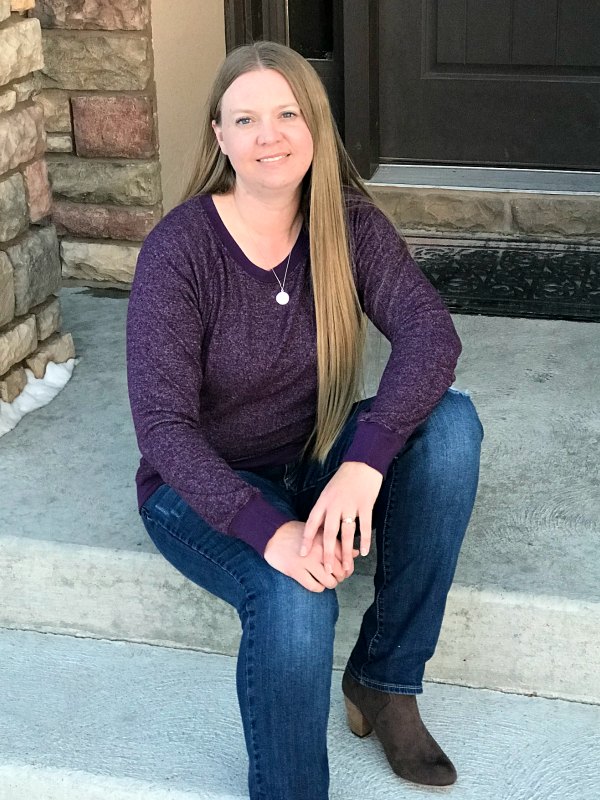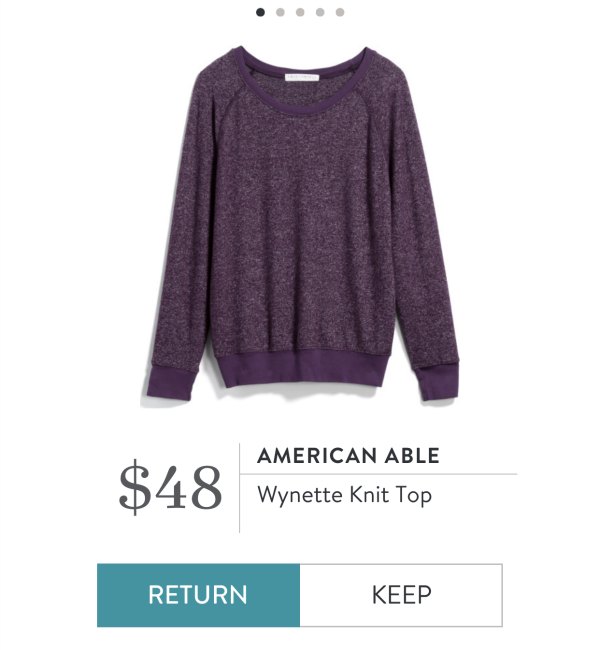 And finally, the boots.  I loved the look and the style of them.  Up until 2017, I only wore running shoes and I did not own a pair of boots.  Another shocker! 😉  I now own 2 pairs of boots, so my style is definitely changing for the better with Stitch Fix.  I did think about keeping these, but they were a little snug and it was hard to zip them up on the back.  I could have exchanged them for a bigger size, but I already own a pair of ankle boots, so I decided to return them.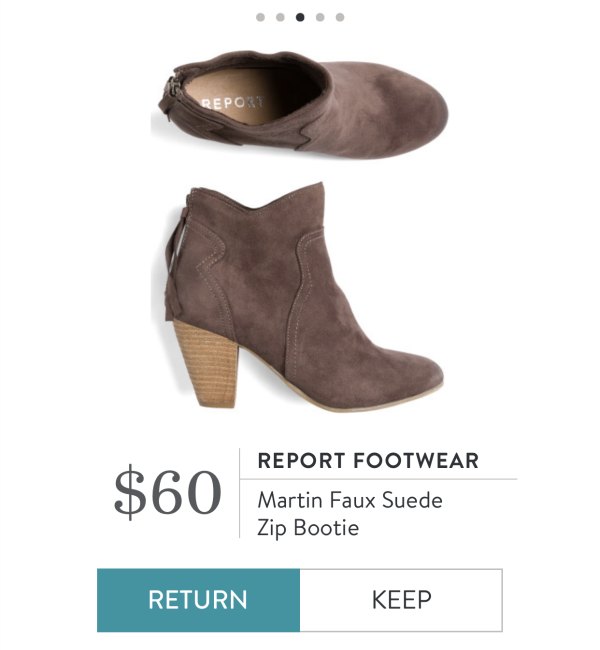 That's it for January's Review.
If you would like to learn more about Stitch Fix, check out my post: Finding Style with Stitch Fix or click HERE.  To have your style fee waived, make sure to sign up HERE by Jan.31, 2018.  If you need ideas for your Pinterest board, check out my style boards here: My Reviews and/or  Stitch Fix Style.
You might also like: