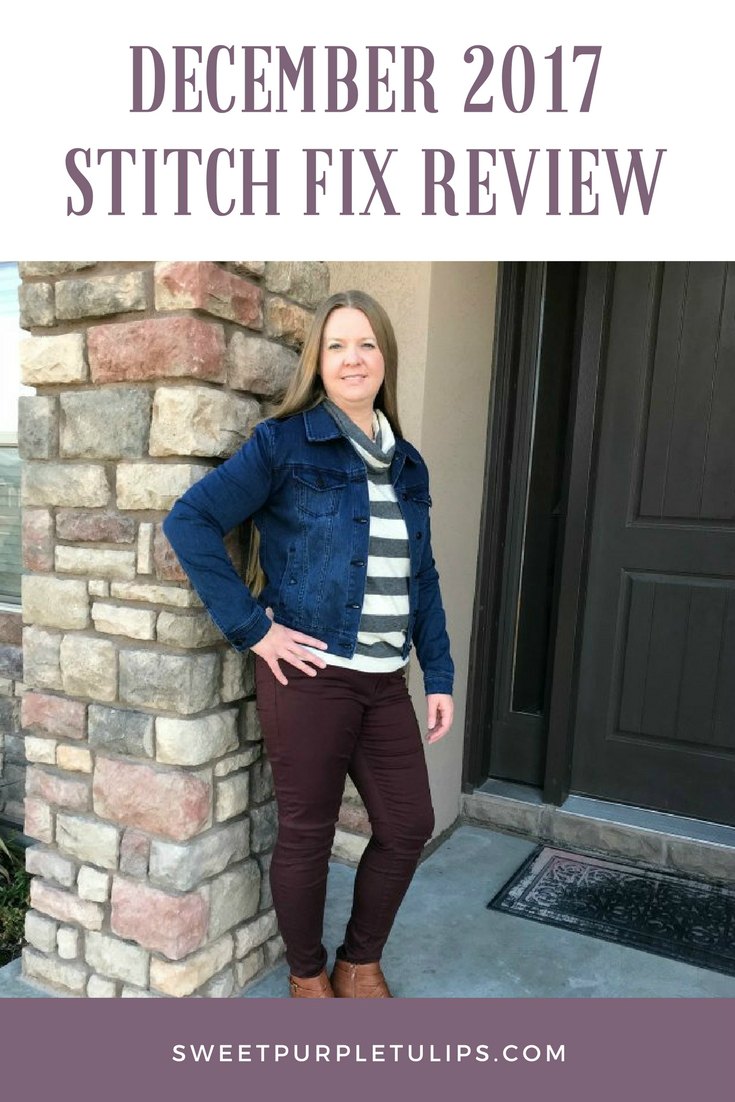 This post may contain affiliate links.  Please read our disclosure policy for details.
FROM NOW TO JANUARY 31, 2018, STITCH FIX WILL WAIVE THE STYLING FEE FOR NEW CUSTOMERS!  BUT, YOU MUST SIGN UP WITH THIS LINK TO GET THE OFFER.
The holidays are officially upon us and NOW is a great time to try Stitch Fix.  If you haven't taken advantage of the promo above, you now have until January 31st, to sign up and have your styling fee waived.  What are you waiting for?
My husband and I joined Stitch Fix in March 2017 (check out Finding Style with Stitch Fix to read about how it works).  We love getting a box of new clothes and being able to try them on in the comfort of our home. With Stitch Fix, you can mix and match with items you already own and try new styles. You can choose how often you want to receive a fix (manually choose a date or automatically ship every 1-3 months). Keep what you want and send back anything you don't (with free shipping both ways).
December's Fix was great.  I liked most of the items and was tempted to keep it all.  But, when it came down to deciding, I only kept two items.
What I kept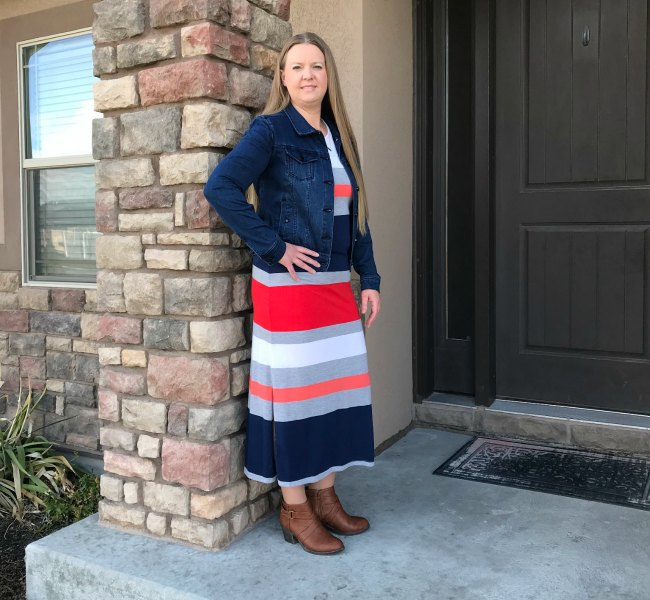 In November's Fix, the style card suggested a jean jacket with the dress in that Fix.  Although I didn't keep that dress, I really liked the jacket it showed.  I requested a jean jacket in this fix, and I really liked the jacket that they sent me.  It fits well and has some stretch to it.  Since Christmas is coming soon, I decided that this jacket would make a great gift for myself. 🙂  The dress that I am wearing came from Amazon last year, but THIS DRESS is very similar.  It comes in 13 different colors and is a steal for $16.99.  You can also find my boots on Amazon in Brown or Black.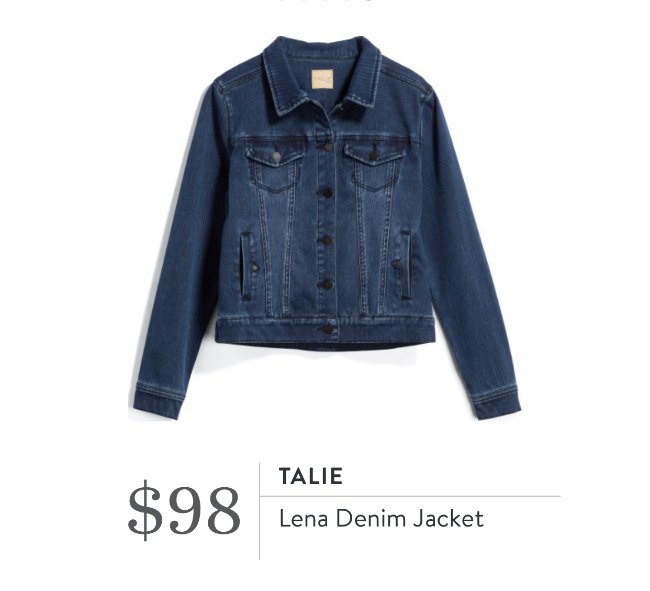 The other item that I decided to keep was these Liverpool Skinny Jeans.  I have been wanting jeans in a different color for months, and I was very happy with these.  Like all jeans that I have tried from Stitch Fix, they were so comfortable!  They also went really well with the tops that I kept in my October and November Fixes.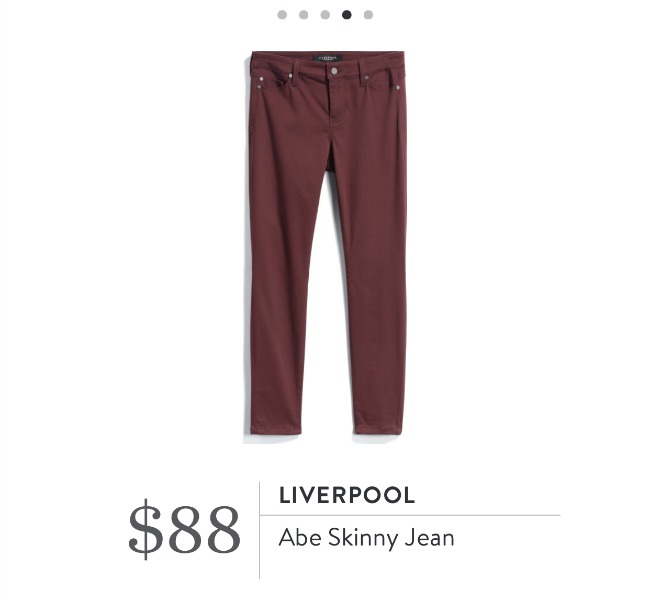 What I Returned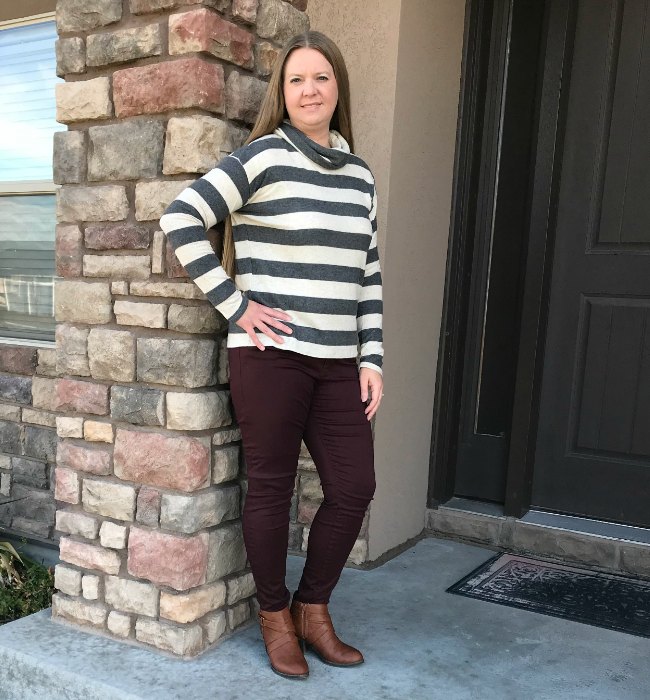 When I first tried this sweater on, I thought the stripes made me look heavy.  After trying it on with the jean jacket, I almost changed my mind and kept it.  After consulting with my teenage daughter, I decided to follow her opinion and return it.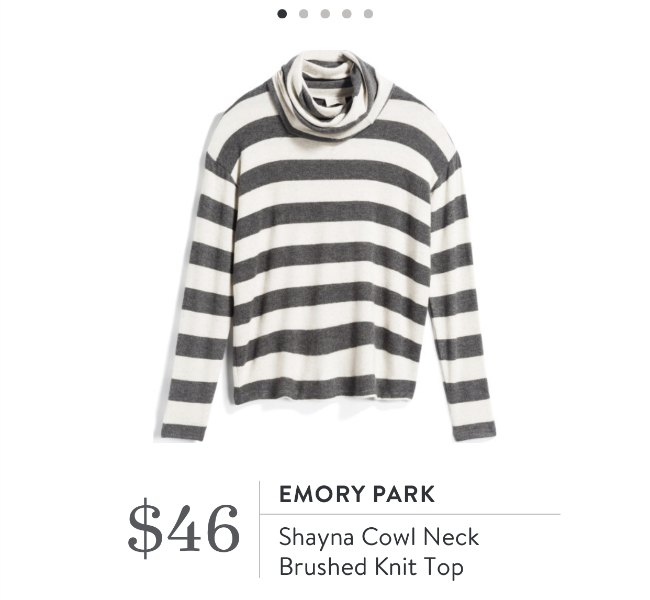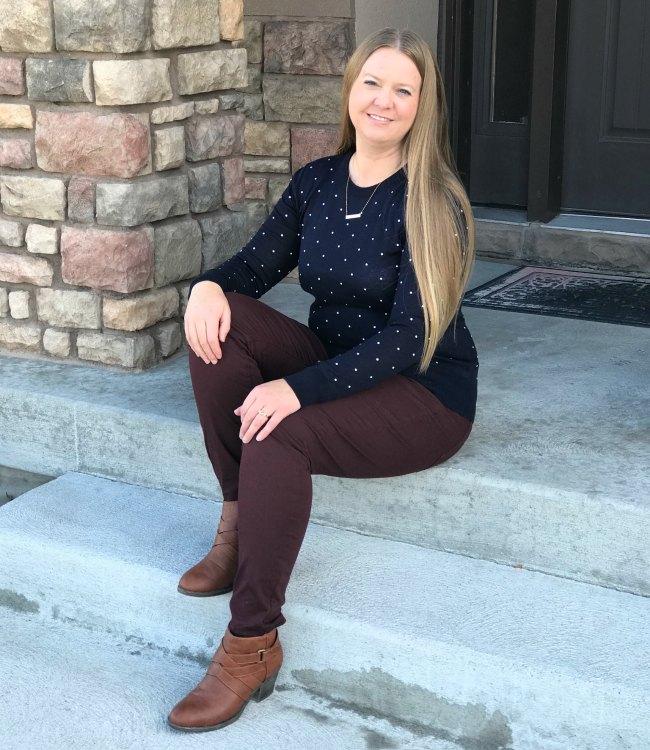 This sweater almost made the cut as well.  I wasn't sure of it at first, but I did like it on when I tried it.  I'm just not much of a sweater person, so I followed my daughter's suggestion on this one as well and returned it.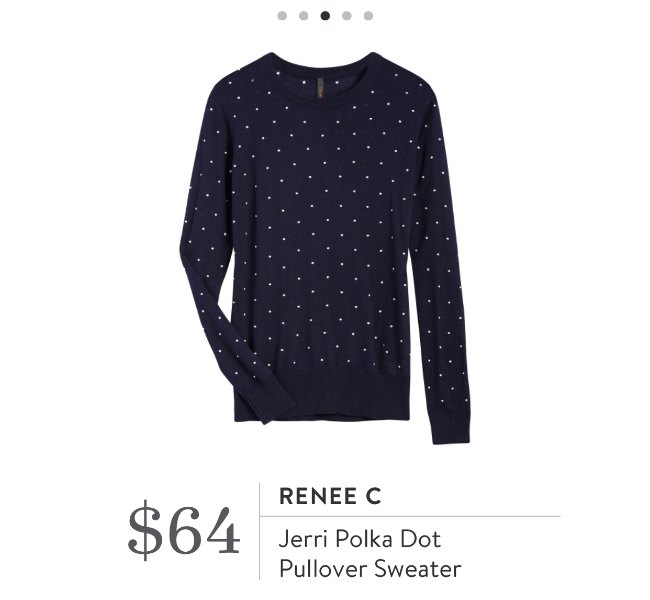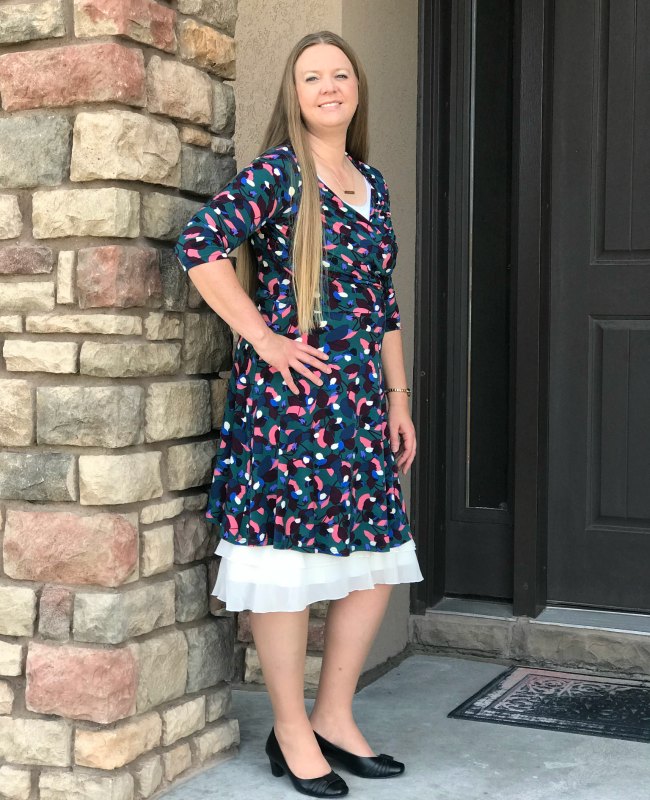 This was the only item in my Fix that I didn't love.  The pattern was a little crazy for me, and I didn't like the neckline.  It was also shorter than I prefer, so back it went.  By the way, if you are looking for a pretty slip extender, I love the one I have.  You can find it HERE and it comes in 4 different colors.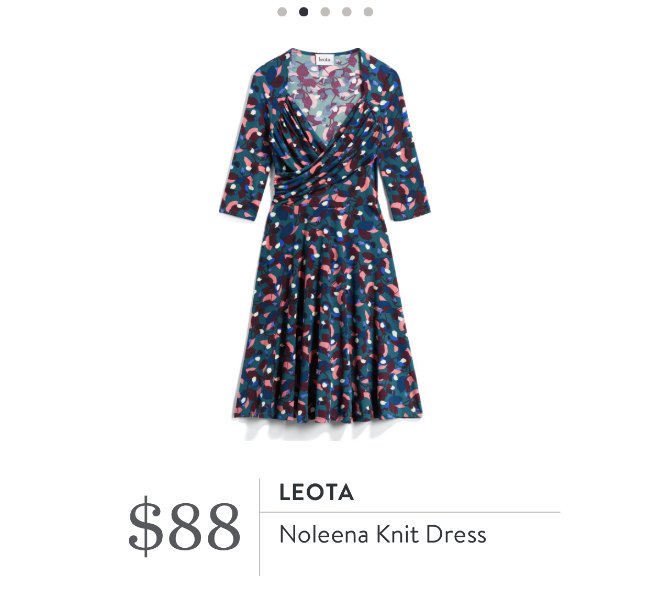 That is all for December!  If you would like to learn more about Stitch Fix, check out my post: Finding Style with Stitch Fix or click HERE.  To have your style fee waived, make sure to sign up HERE by Jan.31, 2018.  If you need ideas for your Pinterest board, check out my style boards here: My Reviews and/or  Stitch Fix Style.
You might also like: