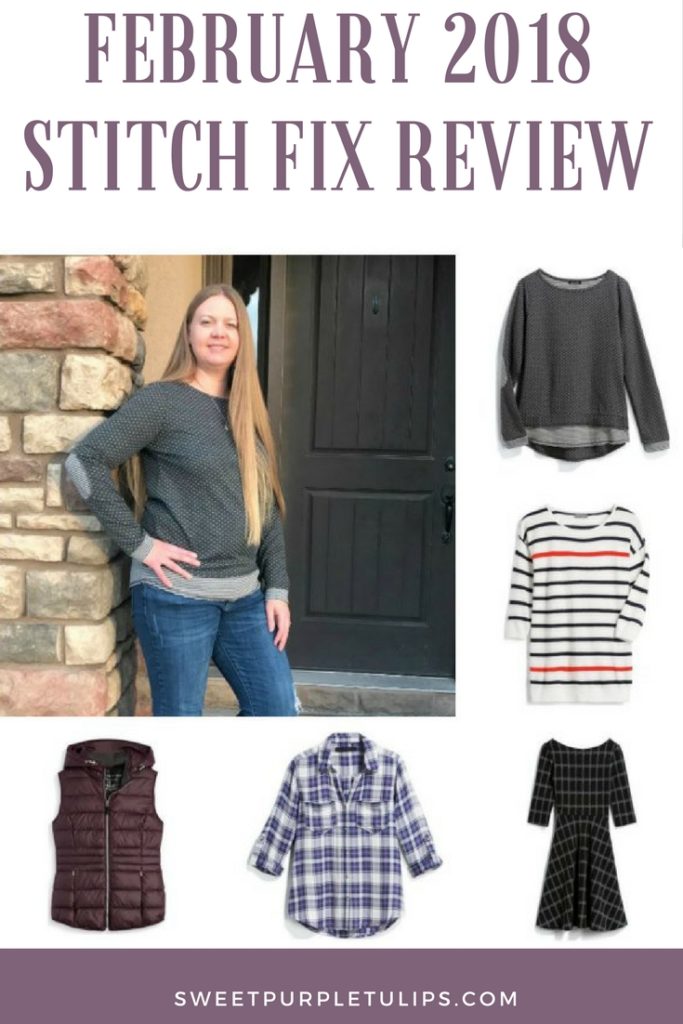 This post may contain affiliate links. Please read our disclosure policy for details.
Welcome to my February Stitch Fix Review!  I am posting this review a few days early because I am so excited to be featured on the Stitch Fix Blog today!  If you have found my blog from that post, welcome! Check out my other reviews and follow me on Facebook and Instagram if you want to know when a new review is posted.  Also, I will be part of a HUGE Stitch Fix giveaway that starts on Thursday so make sure you check back (or sign up for my email list so you can be alerted when it starts!).
Not familiar with Stitch Fix?  Check out my post-Finding Style with Stitch Fix to read about how it works.  My husband and I joined Stitch Fix in March 2017.  We love getting a box of new clothes and being able to try them on in the comfort of our home. With Stitch Fix, you can mix and match with items you already own and try new styles.  Keep what you want and send back anything you don't (with free shipping both ways). There is no minimum purchase, and you can choose how often you want to receive a fix (automatically ship every 1-3 months or manually choose a date).  I love getting clothes that fit great and look fabulous without a lot of effort.
In my January Review video, my youngest daughter snuck in while I was filming. I thought it would be fun to have her join me for the full reveal in February.  She definitely makes it entertaining to watch. 🙂
What I kept
When I first peeked at the app, I was a little unsure of this fix.  The stylist picked a few items that were different from my style, but I have learned to try everything on first before I decide. When I took this top out of the box, I really liked it.  It is very comfortable on, and I like the combination of prints.  The jeans are from my August Fix.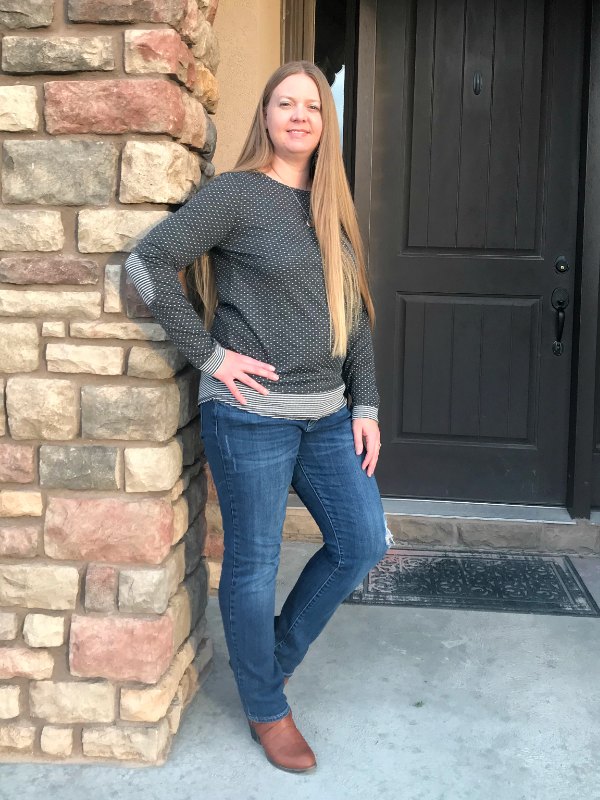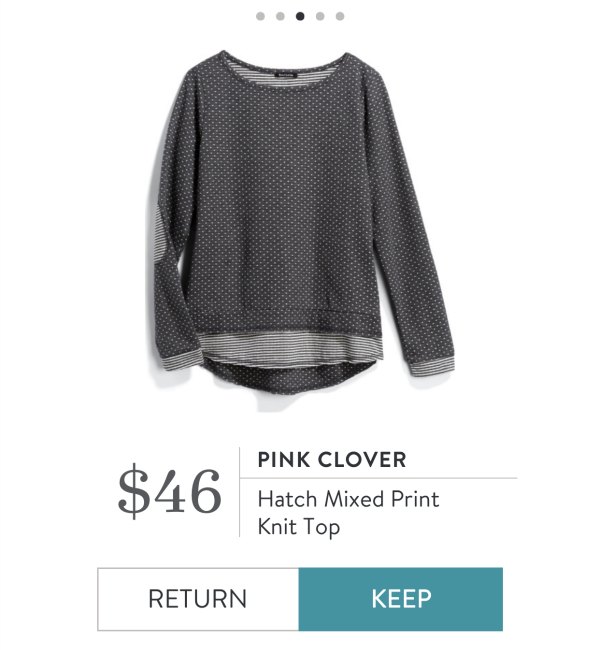 What I Returned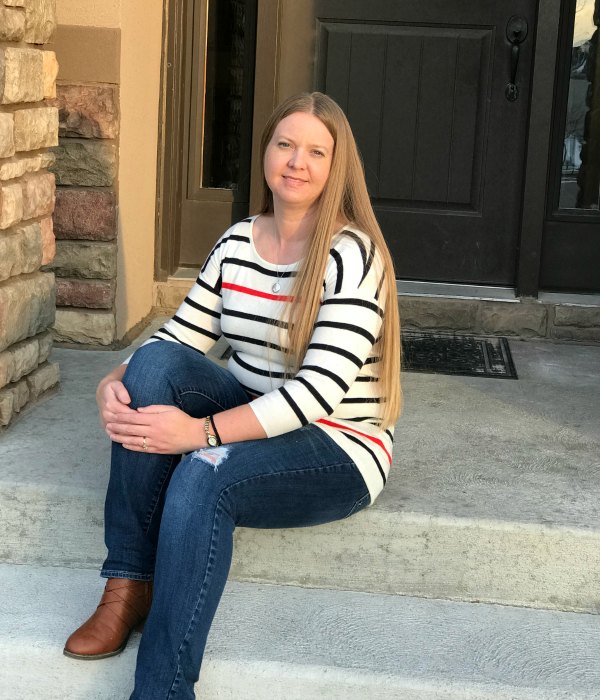 The first top I pulled from the box was this sweater.  I didn't mind the colors and fit of this sweater; I am just not a sweater person.  It was cute though.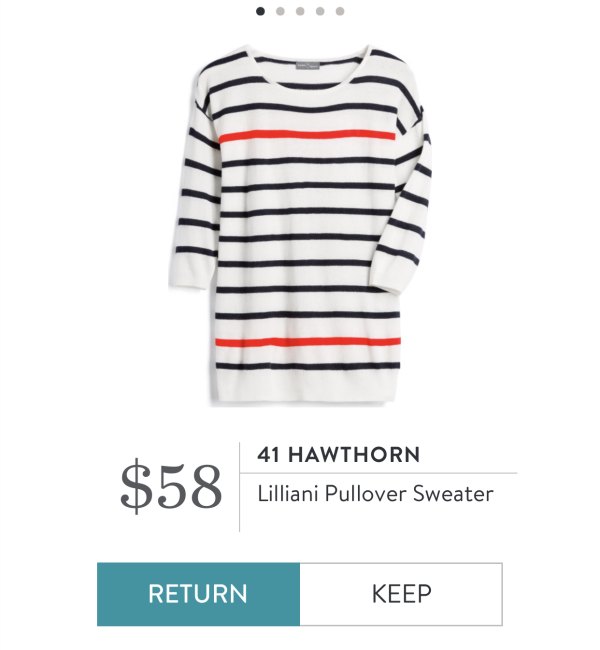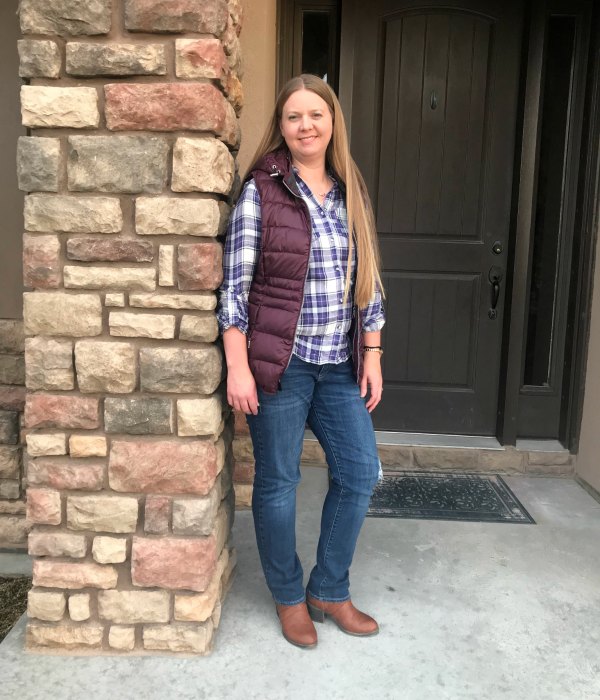 Next up was the puffer vest.  Love the color and look of it.  It just didn't fit my style and I didn't love how it looked on me.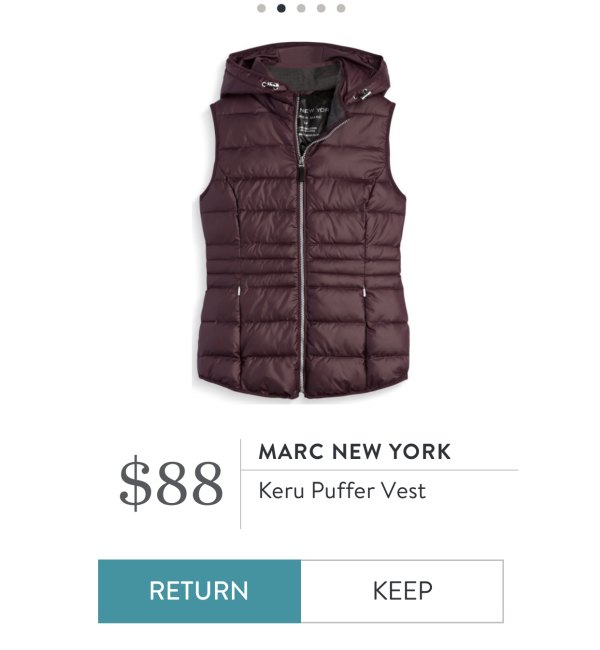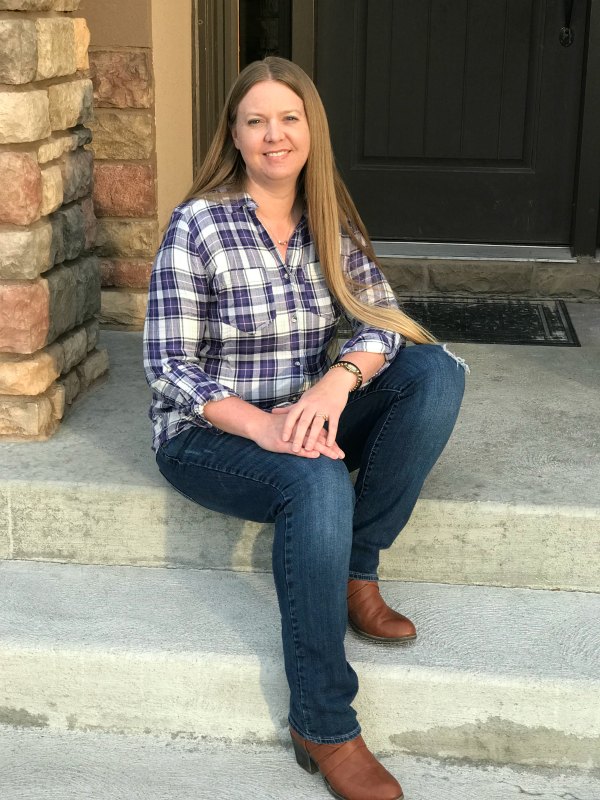 I thought this top was cute and I loved the color. Once I tried it on, I didn't like how it fit me, so back it went.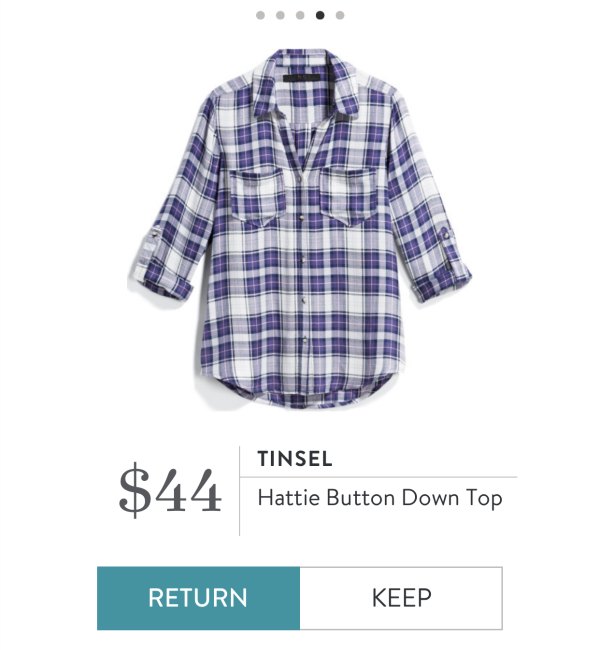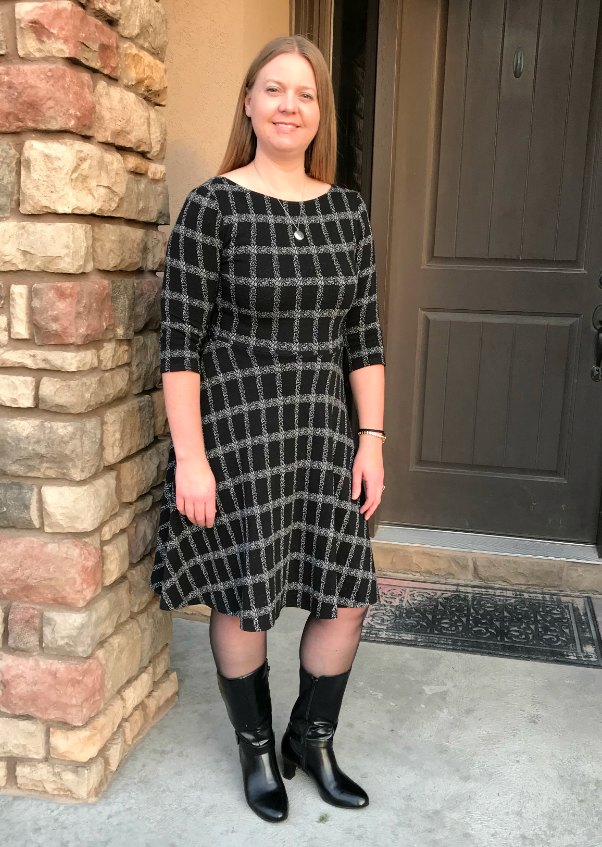 And finally, we have the black dress.  It was a heavier fabric and it looked nice on.  I just didn't love how the fabric came together in the waist, and it was a dark look for me.  I think it would have looked cute with a colorful cardigan or scarf.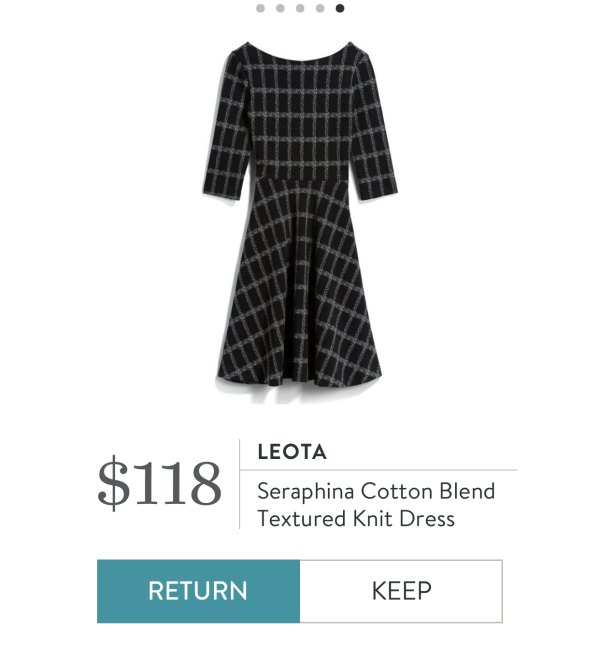 Overall, not one of my favorite fixes.  But, I have learned that sometimes a stylist likes to stretch you a little and have you try new things.  Not every fix is going to be a 5/5 and that is totally ok. 🙂 I gave the stylist good feedback about what I liked and didn't like and I will be heading to Pinterest to find some new items to add to my Style Board.  I'm looking forward to seeing what they send me next time!
Ready to learn more about Stitch Fix? Click the link or check out my Finding Style with Stitch Fix post.  To see all my reviews, check out my Review Board on Pinterest.  It includes all the photos of items I have received that you can add to your own style board.  And finally, sign up for my email newsletter to see when I post reviews and giveaways.
You might also like: