My Favorite Blogging Resources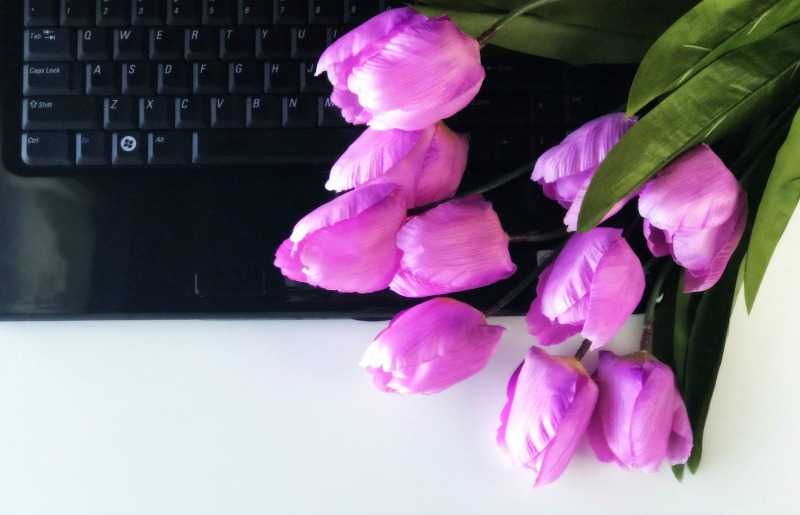 This page may contain affiliate links. Please read our disclosure policy for details.
The blogging world has changed a great deal in the past few years.  Much of our lives are spent online and companies have realized that reaching out to bloggers/social influencers is a great use of their advertising dollars. The earning potential for bloggers is incredible if you are willing to put in the time and work.  This page contains the different blog resources that I have used as a new blogger.
I began my blogging journey on Blogger several years ago. It was fun and free, but the platform frustrated me and my website was far from professional.  At the time, the only way to make money blogging was with ads and A LOT of page views.  I never made money because I don't like how ads are distracting and make a page look cluttered.  No surprise that blogging became a low priority for me and I stopped.
When I decided to start again with Sweet Purple Tulips, I decided to do it right.  I knew there were other ways to earn money with a blog, so I started researching and taking notes.  These are the resources that I have found most helpful as I have set up my blog.  If you want to earn money with your blog, then you need to treat your blog as a business because it IS a business.  Investing in yourself and your blog with the right tools and education is important to be successful.
Set up
Bluehost-In order to make money with a blog, you HAVE to be self-hosted.  When you start a blog on Blogger or WordPress.com, you build on their platform and they limit you on how you can make money.   You may own your web address and write the content, but they have control of your site.  With Bluehost, you can start a self-hosted WordPress blog (different from the free wordpress.com blogs).  YOU have control of your site, what it looks like, and how you earn money from it.
Theme-After you have picked your domain and set up WordPress, then you will need to pick a theme.  There are some free themes on WordPress, but they do lack options.  Most bloggers will purchase a theme from Etsy or Themeforest. Sweet Purple Tulips uses the Hello Lovely Theme from Hello You Designs.  They have beautiful themes that can be customized, and their customer service is excellent.  Each theme has a demo site to preview and comes with a setup guide to help you get your site up and going.
Hello You Designs are built on the Genesis Framework.  The framework must be purchased separately and installed first as the "parent" theme.  Many designers use Genesis to build themes because it makes it easier to customize your site.  Genesis also has widgets designed for it (like the author widget and latest posts on the side bar).  Think of Genesis as the technical side of your blog, and your theme as the design elements.
Education
30 Day Blogging Fast Track Course-As I was researching how to be a successful blogger, a Facebook Ad came up one day on this FREE 5 Day Start a Money Making Blog Crash Course.  I signed up for the email list and was impressed.  Heather and Pete Reese have been blogging for over 10 years.  They have been making six figures with their blog for some time (averaging $30k per month).  In the summer of 2017, their income grew to over $90,000 PER MONTH.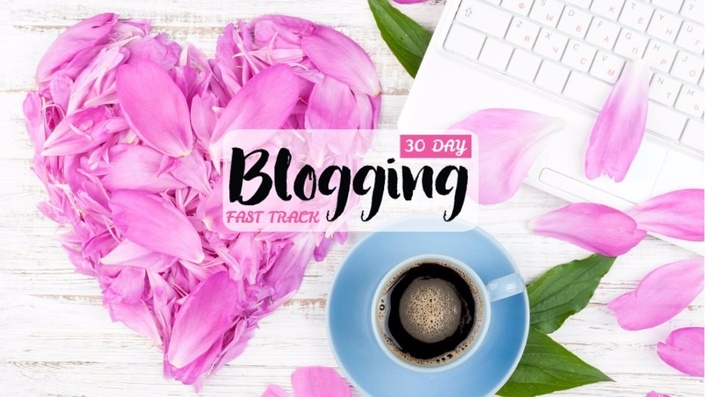 They introduced the 30 Day Blogging Fast Track Course in July 2017.  I took this e-course in July and it is AWESOME.  They packed 10 years of experience into a 30-day class that teaches you EVERYTHING you need to know to be successful at blogging. They cover in detail the different ways to earn money, how to design the ideal blog and posts, the business side of blogging, how to get your name out there and be found by companies for sponsored posts, how to utilize social media, and so much more. Click HERE to see the full syllabus and to learn more.  A new course begins on the first of each month and enrollment opens two weeks before the start of the class. Whether you are a new blogger wanting to start right or an experienced blogger looking to grow your blog, this class is excellent and worth every penny! They also have several Facebook groups that they are actively involved in that are an incredible support for new bloggers.
Making Sense of Affiliate Marketing–I discovered Michelle Schroeder-Gardener about 3 years ago through a pin on Pinterest.  She began her blog, Making Sense of Cents, in 2011 but didn't start making money with it until 2013.  When I saw her income report in 2014, she was making about 12k a month.  I was impressed because it was the first time I learned bloggers could actually make good money with their blogs without having millions of views per month and tons of ads.
When I looked her blog up in May 2017, I was absolutely blown away that she was now averaging $110k-135k PER MONTH.  Seriously WOW! Michelle is the queen of affiliate marketing, so I took her class Making Sense of Affiliate Marketing in September 2017 to learn more about it.  She explains in-depth the different ways to promote affiliate links, shares a list of affiliate programs for every niche, and describes what she has done to be so successful in affiliate marketing. She includes several worksheets and bonuses in the class.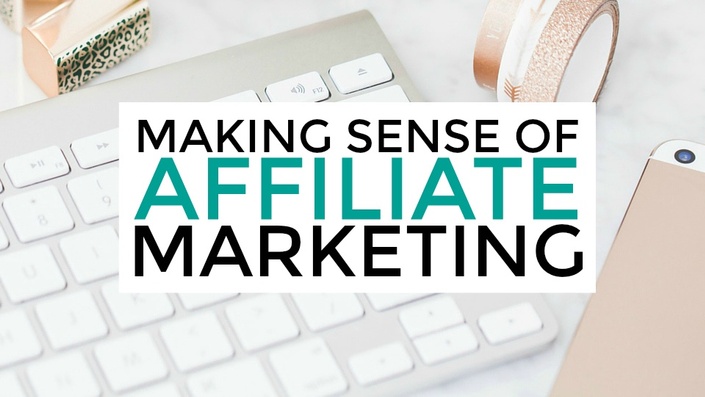 Photography is an important part of blogging, especially if you are photographing food.  The Tasty Food Photography E-book has been a huge resource in helping me improve my recipe photos.
Social Media
Strategies Worth Sharing-Now that I have my blog up and going, I have been concentrating on building my social media.  I recently discovered this amazing ebook on how to grow your Facebook page.  It is written by Brittany Ann of Equipping Godly Women.  She describes the system she used to grow her Facebook page from 2000 followers to 100,000 followers in 5 months.  In the book, you learn how Facebook reach works and common mistakes that bloggers make that affect their growth.  You can buy just the book for $20 or the step by step training package for $50. I am excited to put her strategies to work!
In September, I focused on building Instagram and Twitter.  Thanks to what I learned in the 30 day Blogging Fast Track, I was able to grow my accounts by 475% in 30 days.  I shared THIS POST in October to show how I did it and my top tips for growing your accounts.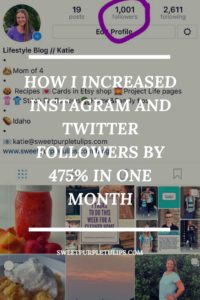 Blogging Tools
PicMonkey-This is the site that I use for photo editing.  It is very easy to edit photos and resize them for my blog using this site.
Canva.com-I use this site to create graphics for social media and Pinterest (like the one above).
Tailwind–I recently started to use Tailwind for scheduling Pinterest.  Pinterest is the top traffic source for most bloggers, so being active and pinning often is important to growing your blog.  Tailwind is the only scheduler that is approved for Pinterest, and it makes scheduling pins at the right time very convenient.  Using Tailwind tribes has helped expand my reach on Pinterest by a ton!
As I continue to grow this blog, I will add links to other resources that I find valuable. Thanks for checking out my favorite resources!